Welcome New Hotels in April, 2019!
GO CHINA Hotels
The Legian Bali – a beachfront 5*luxury all-suite hotel opened in 1996 and renovated in 2013 with 81 suites.  A member of Leading Hotels of The World and Fine Hotels & Resorts.  It offers luxurious accommodations set in landscaped tropical gardens. Located along Seminyak Beach, it features a three-tiered outdoor pool.  An exceptional review score of 8.9 on Booking.com.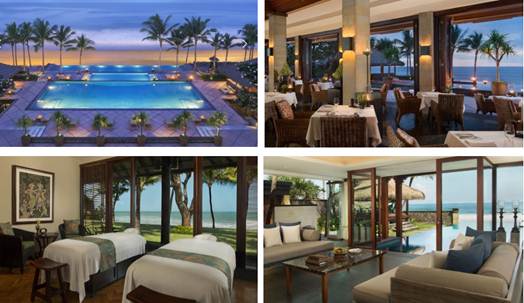 GDS Hotels
New Century Group (another 6 properties on board) – was founded in 1988 and is based in Hangzhou, China.  Owns and operates hotels and resorts in eastern China. It operates luxury hotels, business hotels, and resort hotels. The company also offers facilities for meetings, banquets, celebrations, buffets, and cocktail parties.
1.Grand New Century Hotel Kaifeng – 5* Hotel opened in 1996 and renovated in 2016 with 356 rooms.  Located at the former site of the famous royal garden JinMing Lake of North Song dynasty, holds 54000 square meters; a 15 mins drive from several major tourist attractions & Kaifeng Station.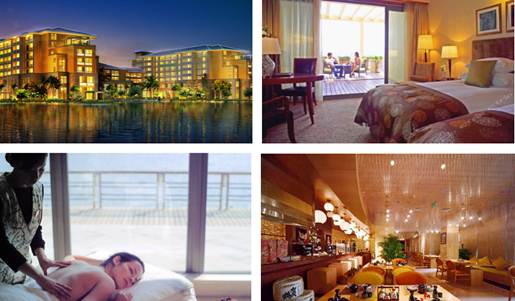 2.ATK Hotel Shanghai – one of the newest 3* hotel opened in 2019 with 130 rooms.  Conveniently located just 15km from Hongqiao International Airport and 15km from Shanghai Hongqiao Railway Station.  Seeing Shanghai's sights from this hotel is easy with Sheshan National Forest Park, Shanghai Sculpture Park and Playa Maya all close by.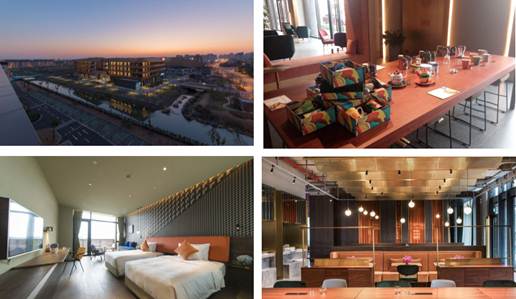 3.Grand New Century Hotel Xian – 5* Hotel opened in 2015 with 306 rooms.  Situated in Jianggan District, 1.1 mi from Xi'an City Wall.  Muslim Street is a 12-minute drive from the hotel, while Drum Tower is 15 minutes' drive from the property. Xi'an Xianyang International Airport is 51 minutes' car journey away.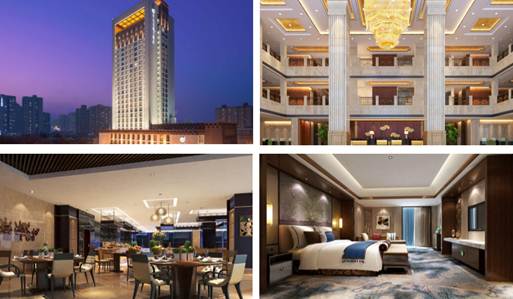 4.Ruiwan New Century Hotel Tianjin – 5* Hotel opened in 2006 and renovated in 2013 with 306 rooms.  Lies in the centre area of Tianjin Tanggu port and next to the second port of China-Tianjin New Port. The hotel is also convenient to Beijing transit links, including the adjacent Jinjingtang Highway, as well as roads connecting to downtown Tianjing and Tangshan.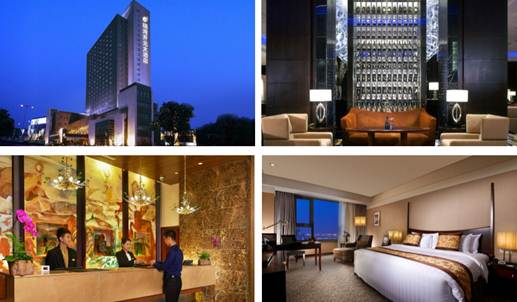 5.New Century Hotel Tiantai Taizhou – 4* Hotel opened in 2002 and renovated in 2018 with 372 rooms.  Located in Taizhou's Economic Development Zone about 20km from the airport, 15 minutes' drive from Guoqing Temple.  Qiongtai Xiangu Scenic Area is 15 minutes' drive from the property, while Chicheng Scenic Area is 10 minutes' drive away.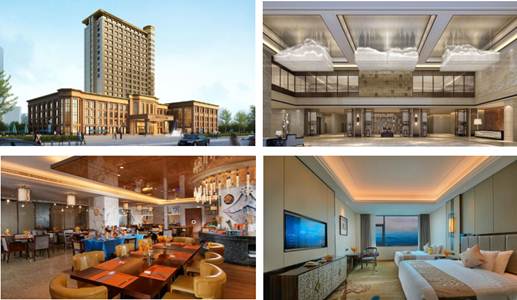 6.Grand New Century Hotel Shaoxing – 5* Hotel opened in 2007 with 355 rooms.  It is within a 10-minute drive of Orchid Pavilion, Shen Garden and East Lake. Also, it is a 10-minute drive from Shaoxing Train Station and a 40-minute drives from Xiaoshan International Airport.  It features an indoor pool, free parking and 6 dining options.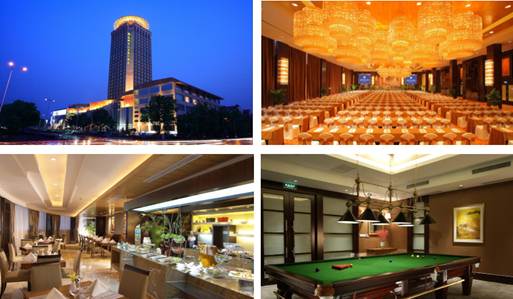 Welcome New Hotels in March, 2019!
GO CHINA Hotels
Mangosteen Ayurveda & Wellness Resort – a 4* adult only resort opened in 2003 and renovated in 2012 with 50 units. Located in Rawai, the South of Phuket on a private hillside, offering spectacular ocean views over 4 bays.  It features a 2231 ft² outdoor pool with a jetted pool, spa and free shuttles to Nai Harn Beach.  A good review score of 8.9 on Booking.com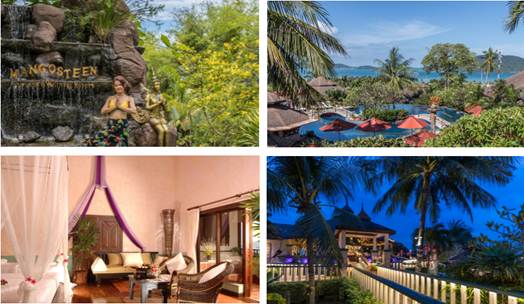 GDS Hotels
AJ Hotel Hsinchu Taiwan – 3* city hotel opened in 2018 with 92 rooms, within 2-minute walking from HSR Hsinchu Station and Liujia Train Station. It provides warm service with care, convenience, and exploration, and hoping to withstand the spirit of exploration in all travellers.  A Fabulous review score of 8.8 on Booking.com.