8 Power Tips for Weibo Social Media Postings for Hotels
Most hotels outside China heard mainly about WeChat on all its wonders but WeChat is really an ecosystem for Chinese day-to-day life and NOT necessarily the best marketing platform especially if you are not looking to spend money on media advertising or KOL (Key Opinion Leaders) campaigns.  WeChat is a "closed platform" that basically only your subscribers will see your articles or posts.  Hence, it is difficult to be visible via organic and viral reach.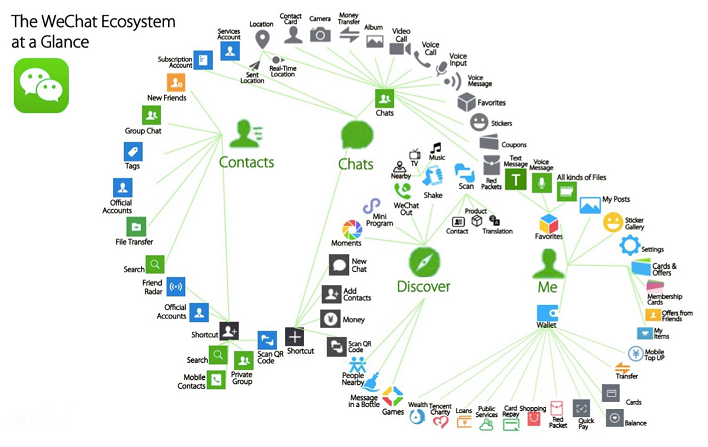 On the other hand, though Weibo seems to be "secondary" in comparison with WeChat fame, in reality, Weibo is picking up the momentum again in the past few years with its short video live streaming capabilities with younger users. In fact, many KOLs start with Weibo to accumulate fans base. More important for hotels marketers, Weibo is an open platform that at this point, if done right, can still drive organic and viral reach.
According to China Internet Watch, monthly active users on Weibo had a net addition of approximately 70 million users year over year and reached 411 million in March 2018. Mobile MAUs (Monthly Active Users) represented 93% of MAUs. Average daily active users had a net addition of approximately 30 million users year over year and reached 184 million in March 2018. Besides, according to Xiumu (秀目), 80% of Weibo MAUs are below 30-year of age and male users are slightly higher than female users.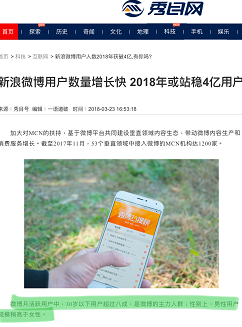 So, how to get the most from Weibo social media postings? Based on our experiences launching more than 70 China-Ready projects successfully for overseas independent hotels, below are 8 power tips to share.
1. Content. One big mistake many overseas hotels made is they post tactical offers on Chinese social media like Early Bird Promotion, Stay 3 Pay 2 Promotion hoping to get a sale and honestly this is not what interest the Chinese netizens. Chinese use social media to look for inspirations. And it does not need to be something big. Blue sky, clean air is admired by Chinese. Landscapes are being posted the most by Chinese. Chinese love food. Young Chinese like to travel for special events. So go beyond your hotel and inspire the Chinese.  A special tip - ask an interesting question to get the opinions from Chinese in a post can always increase organic social reach.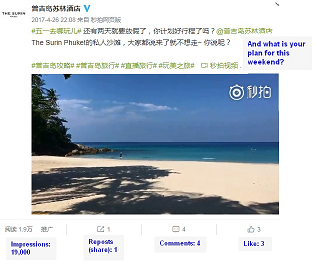 2.Posting Schedule. A lot of overseas marketers just post whenever convenient to them ignoring the time zone differences, the holiday schedules. Imagine if you are in US and posting during your day time, your posts may only reach a few night owls in China. Knowing the habit of when Chinese look things up on social media can help to better reach the Chinese. One good example is weekdays noon time in China is a good time to post as Chinese usually go on social media during their lunch hours.
3.User Generated Content (UGC). In general, Chinese do not trust "commercial" content as much as we do in the western world. Hence, they look for real people references on social media. It is beneficial to monitor posts / videos that mentioned your hotel with positive reviews and repost their posts on your own Weibo account. Chinese love their voices being heard by the brand and this type of post will not only help with post reach but also in sales conversion.
4.Trending Topics Hashtags. With trending topics that people are already interested in are a great way to drive engagement and build your own reach and followers. You need to be able to catch hashtags that are relevant to your target audience while they are still hot and publish your own point of view on Weibo. Just remember on Weibo you need a hashtag at the start and end unlike Twitter you only use the hashtag at the start only.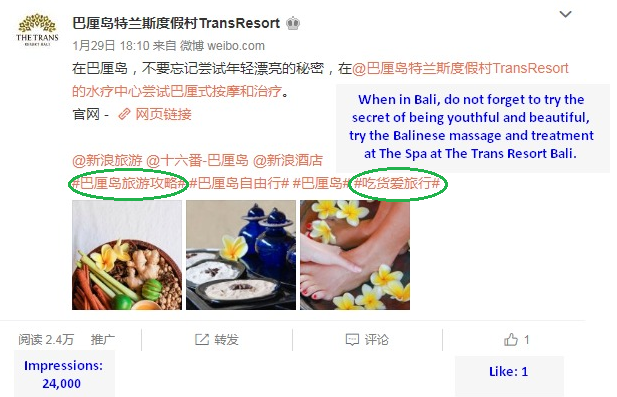 5.Videos. Videos are more watched on social media by Chinese so it is good to post videos on Weibo. Nonetheless, many hotels post only the "official" long videos but the trend is short videos (like 30-sec to a minute) or live-streaming videos are catching up and can be more popular for the younger Chinese.   Other than Weibo, videos can also be posted on video channels like Douyin [Tik Tok] (抖音) and Yizhibo (一直播).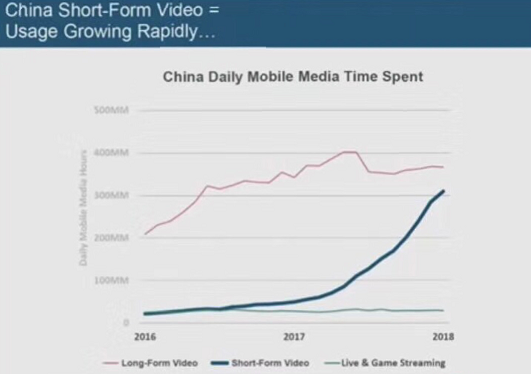 6.Weibo Story. This is a new feature launched in April 2017. It is taking off slowly but this has huge potential for early adopters. Weibo is pushing it so it can be a habit of Weibo users at any time. It is like Instagram Stories or Facebook Stories that are only available for 24 hours. It can be used for Special Moments or technically should be used to create a continuous flow of posts to build your brand story.
7.Weibo Campaigns (free). For all verified official Weibo accounts, you can run free Weibo marketing campaigns every month. Since it is getting increasingly harder to be seen on Weibo, this still serves as a good way to attract new followers. At the end of the campaigns, you can add the participants to your Weibo account.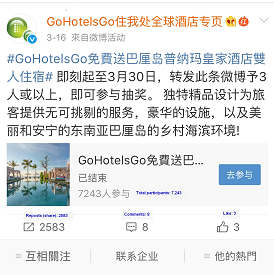 8.O2O (Online to Offline) Marketing. I just need to mention, for China marketing, even for online Weibo postings, to get the best result, hotels need to compliment with offline marketing efforts. And whatever you do to promote your hotel offline, you can also post on Weibo to gain credibility of your brand.
Of course, it is a known fact that "free" Chinese social media platforms like Weibo is a crowded space and sooner or later, paid will replace organic social. So hotels need to prepare budget for advertising and KOL campaigns on China marketing to see impact. But if you start now (or yesterday really), you can still get some good organic views from social media posts using the tips above and build your China online branding presence from here.
Tags: Social Media Marketing; Weibo Marketing; Weibo Social Posting; Weibo Hotel Marketing; Chinese Social Media Posting
Compass Edge is a company offering online solutions to independent hotels. It is a niche service provider offering cost-effective branding solutions for overseas hotels to establish an online presence for the booming Chinese FIT market. It can also provide customers with an Internet Booking Engine, meta-search integration, GDS distribution and Channel Manager in its portfolio of solutions.
This article was written by Anita Chan, CEO of Compass Edge. Anita has extensive travel industry experience, and has worked all over the world with leading companies such as Four Seasons Hotels and Delta Hotels, as well as in corporate offices and technology service providers. Before joining Compass Edge, Anita worked as Regional Director for a leading OTA in Asia, as Global VP for a leading digital agency, and as VP Asia Pacific for Small Luxury Hotels of the World.