China Outbound Tourism Trends Prediction 2022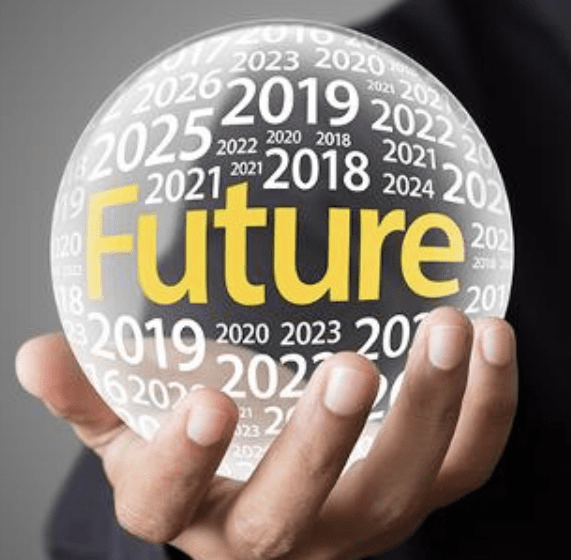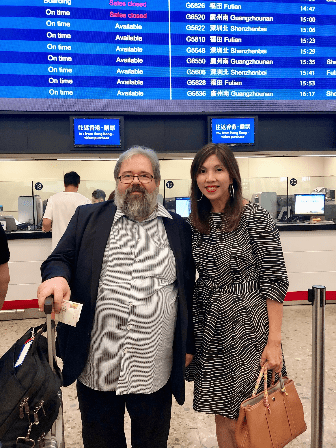 On a nice hot Saturday morning, before Professor Wolfgang Georg Arlt of COTRI (China Outbound Tourism Research Institute) departed from Hong Kong to Shenzhen via High Speed Train, we met and had a great catch-up on China Outbound Tourism.  During our chat, Professor Arlt Wolfgang made a comment that most of the information we found today is based on historical data but what can benefit hoteliers more will be some trends prediction for let's say the coming three years so hotels can get prepared.  Of course, we know the China market is huge and always a moving target hence making it extremely difficult to make any predictions.  COTRI already makes a 10-year prediction on the number of border crossings till 2030.  Maybe there can be some in-depth predictions focusing on Chinese affluent FITs (free individual travelers)… a brave soul says – let's do it!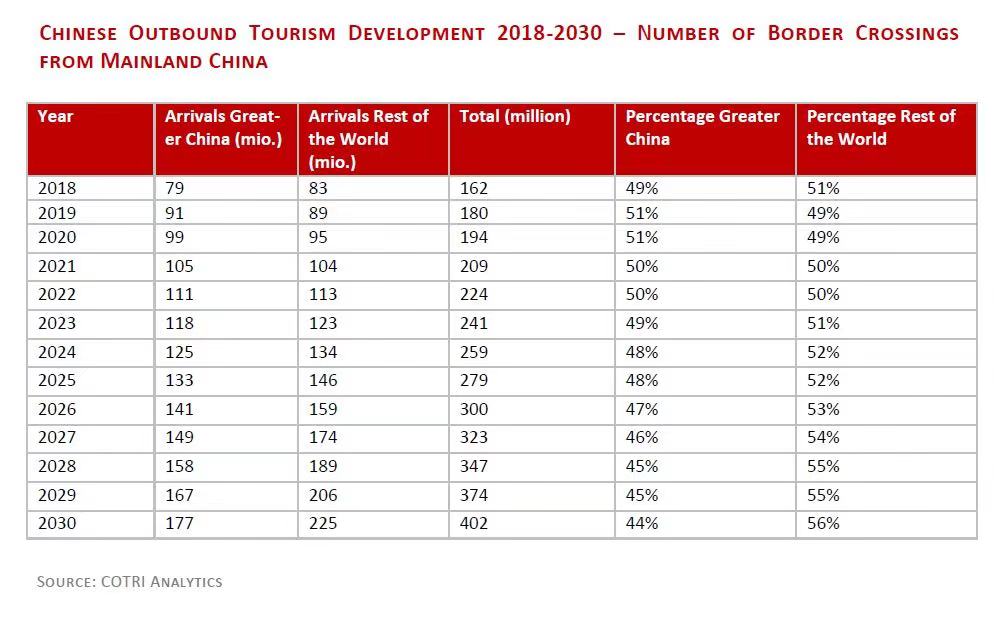 Trend # 1 – Outbound Chinese Travelers: Where to Go
According to McKinsey's "China & the World" 2019 report, other than Greater China (Hong Kong, Macau & Taiwan), the top destinations by arrival in 2017 are Thailand, Japan, Vietnam, South Korea, US and Singapore.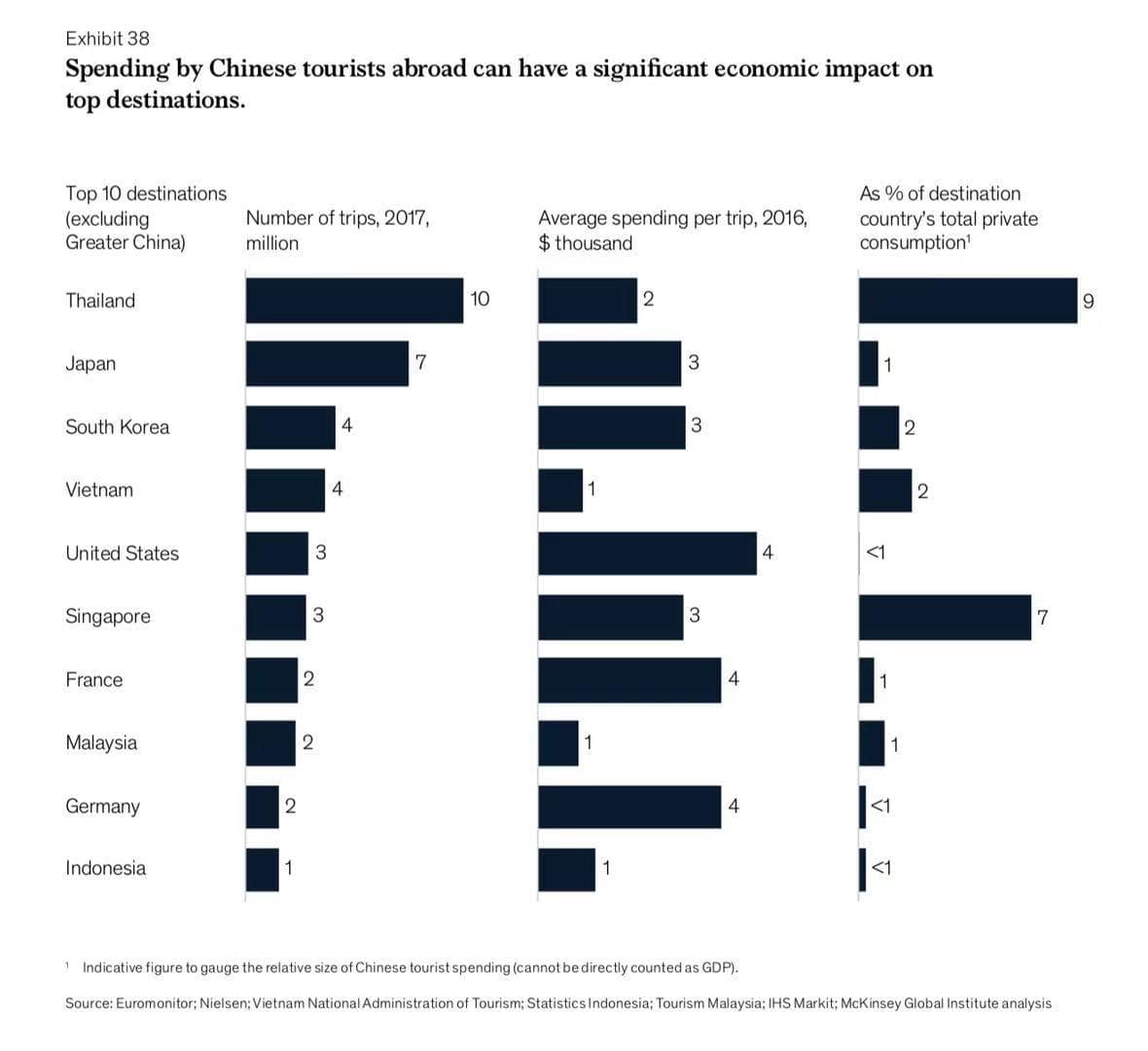 The key factors that affect the choice of destinations today mainly are 1) flight accessibility; 2) visa exemption policy; 3) safety and security issue & 4) movies, celebrities & KOL influences.
I think the key factors will not change much but one additional factor that may take a more significant role in 2022 will be the Belt Road Initiative (BRI).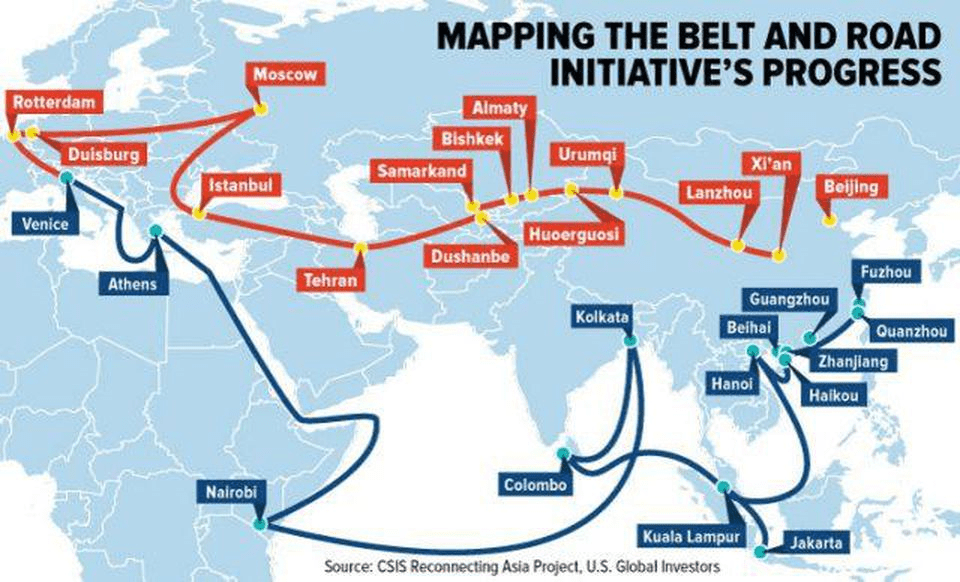 It is not even a hidden agenda that Chinese outbound tourism is tied to political developments.  When looked at new direct flights accessibility and visa exemption policy, it is interesting to see how the destinations are matching up with Belt Road Initiative destinations.
The current top destinations like Thailand, Japan, South Korea, Vietnam and Singapore will continue to do well.  My predictions on up & rising destinations for Chinese travelers in 2022 are as follow:
Indonesia      
Sri Lanka
Malaysia      
Africa
Philippines      
Greece
Trend # 2 – Outbound Chinese Travelers: Demographic
According to McKinsey, there will be upward income growth in China making the majority of Chinese under Mass Affluent segment in 2030.  For those living in China's 1st tier cities, you will say it is already like this today.   So the prediction where the key growth market for 2022 really lies in 2nd & 3rd tier cities.
Will the travel trends be copied from 1st tier cities today to 2nd & 3rd tier cities in 2022?  Not necessarily.  I believe the 2nd tier and 3rd tier cities will leap-frog and catch up the 1st tier cities travel trends fairly quickly.  In fact, 2nd tier and 3rd tier cities are as digital savvy and ready to travel.  And per CEIC, Morgan Stanley & PwC Analysis, the household consumption from tier 3 & below will increase the most.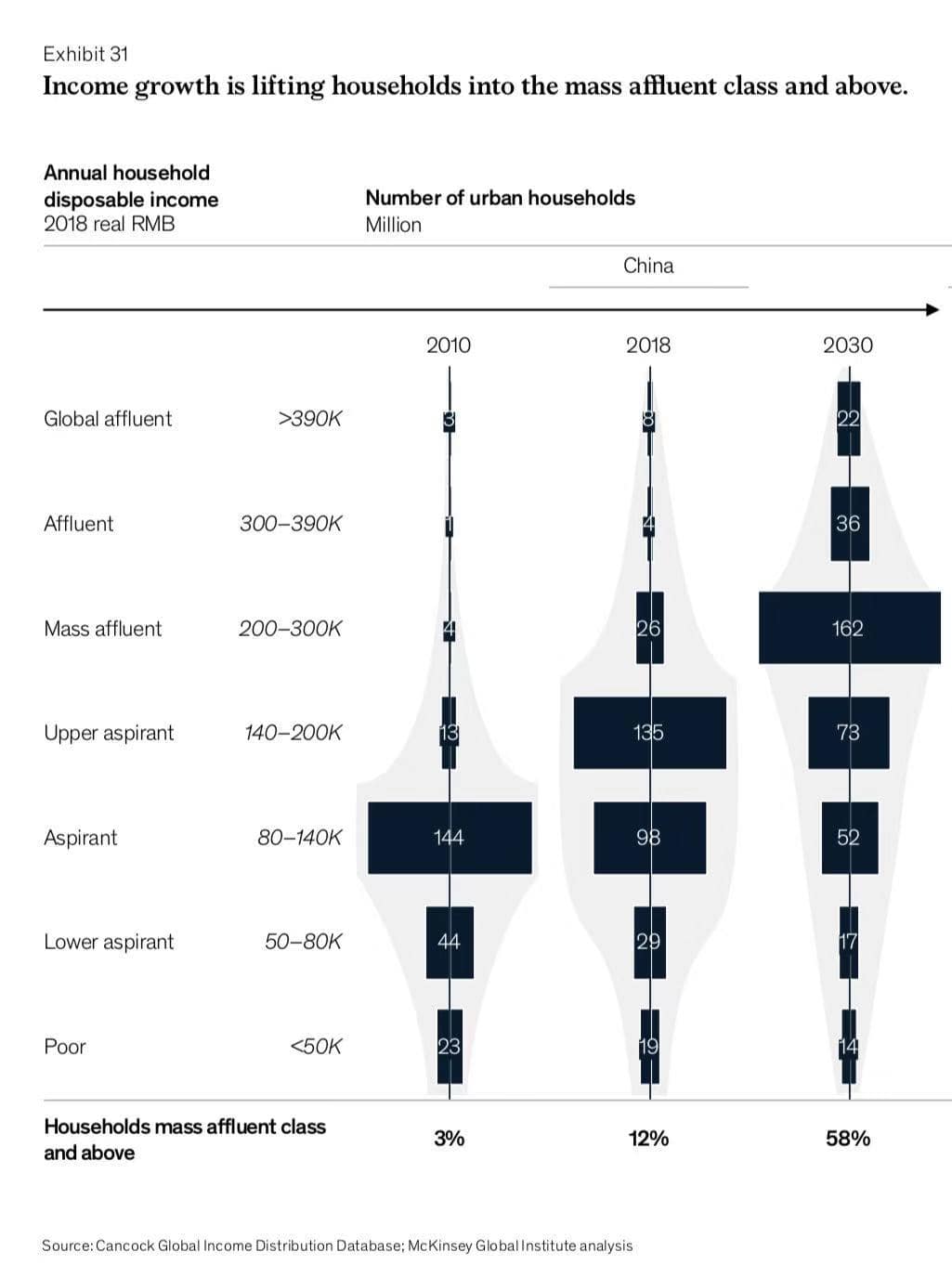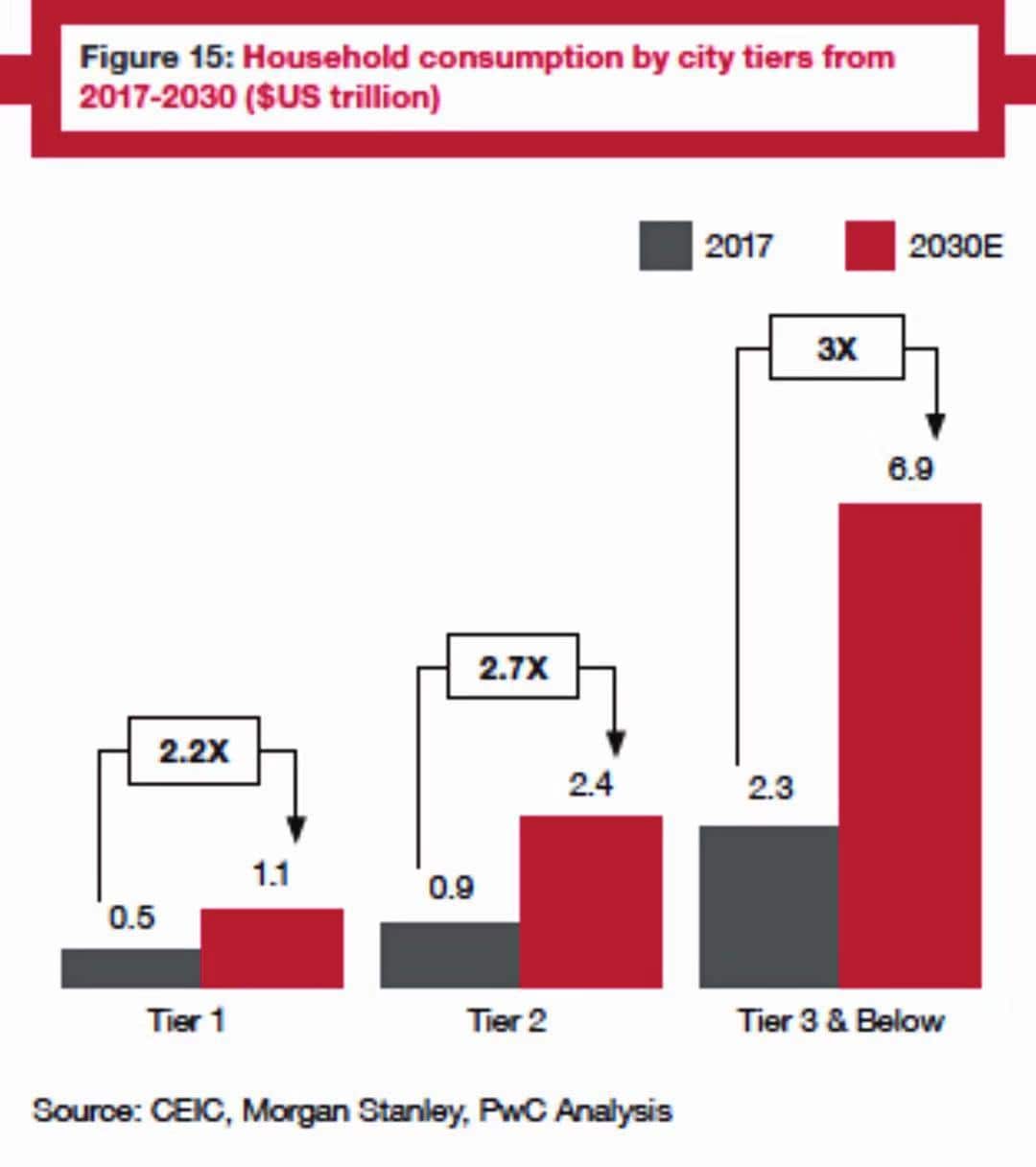 According to COTRI report, more than one third were younger Chinese travelers (under 30 years old) in 2018.  In 2022, some Millennials will be over 30 years old, some may got married and have a family already.  This is the group that they see traveling as social currency and for bragging rights today.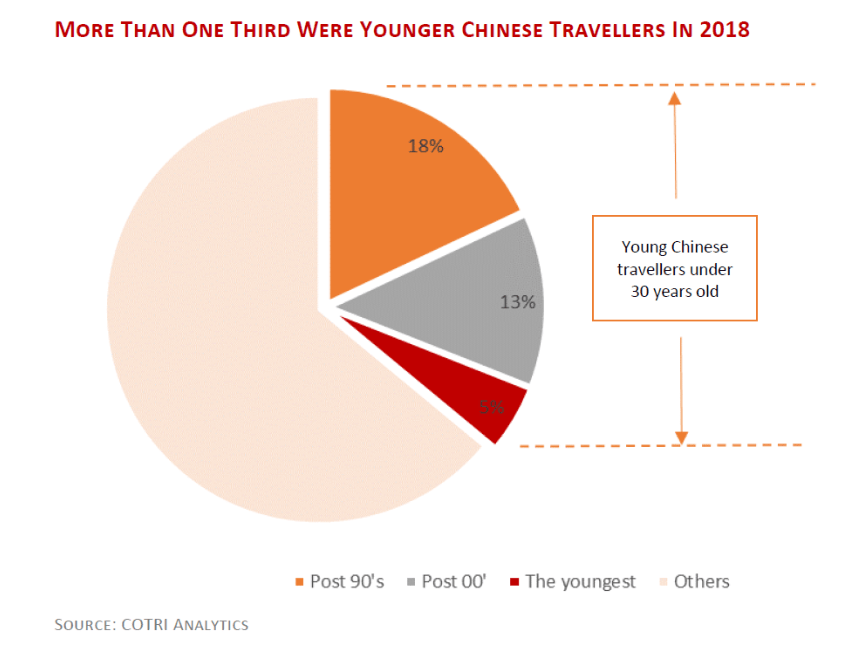 My prediction for 2022 is the growth will come from the two ends – the younger Chinese travelers & the elders markets.  It is Chinese culture that the parents work very hard to make sure their children got the best.  International travel or study aboard is top on Chinese parents' agenda.  Hence, when the household income moves up in China, more money will be put aside for their children to travel.
Then, for the elders who live a hard life when they were young and at the time outbound tourism was almost non-existent, they now got the money and time to experience the world.  Though many elders will still opt for group tours but many will travel with their children or even their grand-children.  I predict this segment will become a significant source market for overseas tourism operators.
Trend # 3 – What Chinese Travelers care most about for overseas trips
According to ITB China Travel Trends Report 2019, there are four themes of leisure travel – culture, adventure, sports and island.  There are various aspects that Chinese travelers care most about for each theme.  In 2019, we hear about "local authentic experiences" instead of shopping luxury goods to be the Chinese travel trend already.  Besides, Chinese care about safety more than other nationalities.  Hence, local experience programs and safety will remain high as what Chinese Travelers care most about for overseas trips in 2022.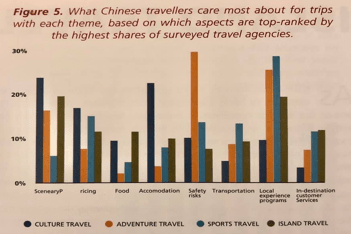 There are some emerging trends I predict Chinese travelers will care in 2022.  Since Gen-Z favors individualism, I predict the "Hygge" way, well-being type of travel lifestyle will be what's after landmark selfies and experience seeking.
And today, savvy Chinese travelers already like off-the-beaten-path.  So what's next?  Besides scenery, I predict it will be interactions with locals.  I found Chinese youngsters love to mingle with youth in other nationalities while traveling.  This may be what Chinese youngsters will care and want when they travel in 2022.
Trend # 4 – What Chinese travelers look for at hotels
Let's go back 3 years and see what Chinese travelers look for at hotels at CITM report by hotels.com in 2016.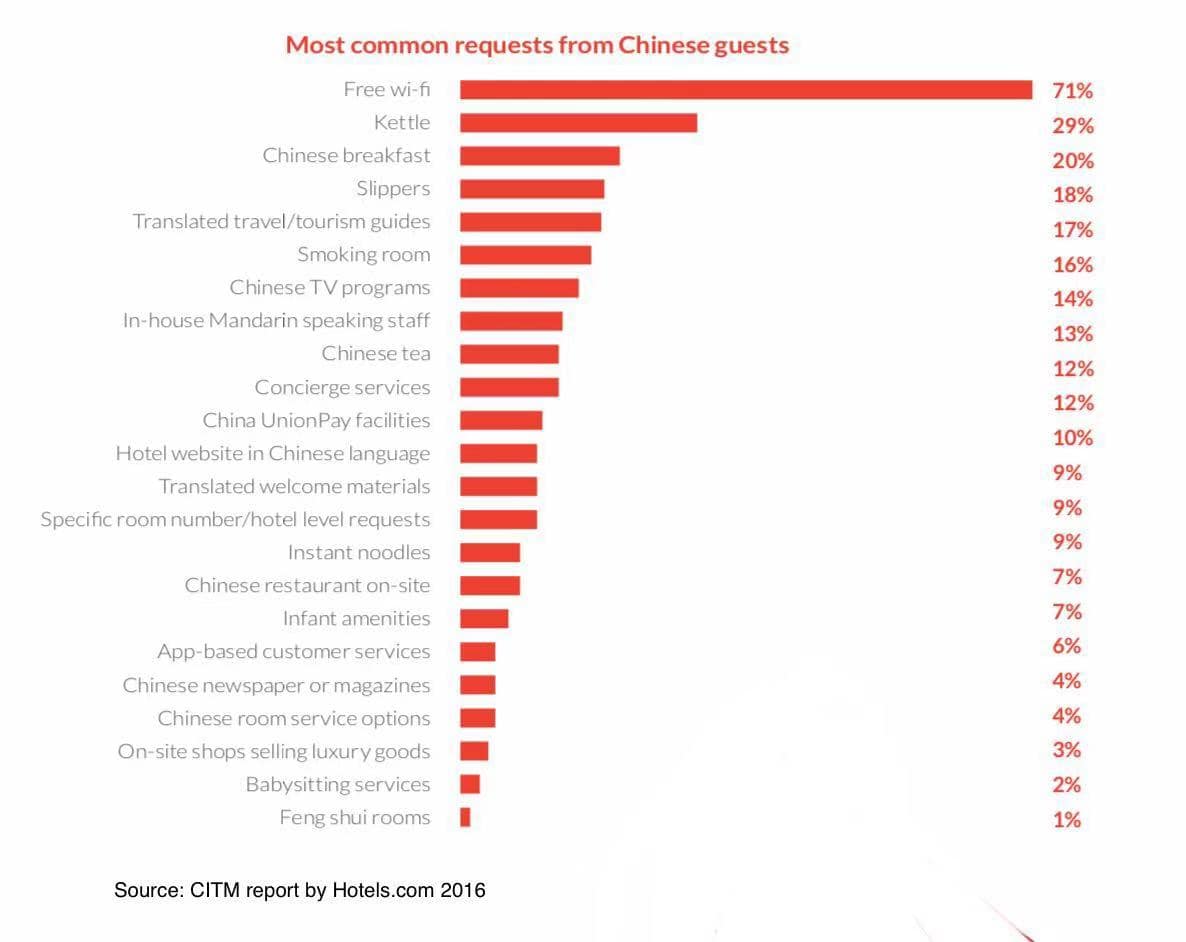 It is very interesting to see some changes already.  Free wi-fi is a given though most Chinese land the plane with prepaid data SIM already.  What moves up today and more so in 2022 will be mobile payment options.
Also with technology, instead of having translated tourism guides, translated welcome materials, app-based customer services, I predict hotels with WeChat Mini Program in addition to the Chinese website will have a competitive advantage as all info can be found in an ecosystem they use every day back home.
One trend I predict is Chinese will care more about the environment and more will choose to stay at eco-friendly or green hotels.
On a separate note, Chinese are quite sensitive and they are out-spoken on social media if they feel they are being discriminated.  One intangible factor that is not mentioned explicitly anywhere what Chinese travelers look for at hotels is Chinese need to feel welcomed.  Positive comments and reviews that hotels treat Chinese well will be a factor when determining which hotel to stay in 2022.
Trend # 5 – Source of Travel Information used by Chinese Travelers
Let's take a look at the current situation first.  From "The China Internet Report" by SCMP & Abacus released at RISE Conference 2019, there is a clear shift from search-based to recommendation-based shopping.  Social marketing using KOLs (Key Opinion Leaders aka Influencers) is most preferred.  However, we all know KOL marketing is expensive and now most "performing" platforms are trying to monetize and charging for everything.  Should hotels invest now or future on KOL campaigns?
My prediction for 2022 is since travel is related to experience, recommendation-based content by KOLs will remain as a key source of travel information.  However, it may not be the internet celebrities or famous KOLs with millions of Chinese followers that matters.  It will be working with niche nano (grass-root) influencers that provide authentic original content that can give hotels a better ROI.
One note to make to set the expectation.  Although social commerce is mature and New Retail is happening in China today, travel is different in nature.  Due to the "9-9-6" work culture in China, the product seeding period for travel will be much longer and via many different touch points.  This is why it is important to have branding presence on Chinese social platforms.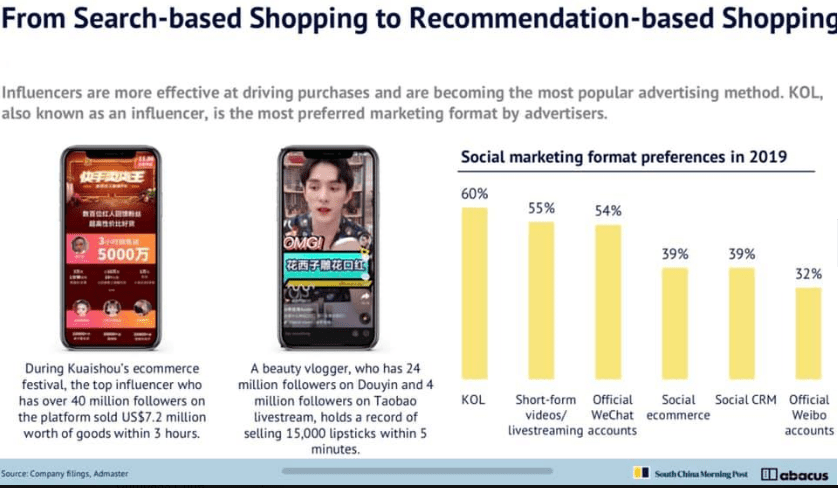 In addition to KOL, the other key source of travel information for Chinese today is User Generated Content (UGC).  According to COTRI, WeChat, Weibo, Ctrip, MaFengWo and Qyer, etc., are all selected channels where Chinese travelers share experience during and post journeys regularly.

In addition to these existing channels, I predict a few other popular channels that may not be travel-focused right now such as short-form video, live-streaming platforms like Douyin (Tik Tok), Bilibili & lifestyle platforms like  Little RED Book will play a more dominant role in travel in 2022.
For travel planning apps used by Chinese travelers, Ctrip, Qunar, Fliggy and MaFengWo are leading the way.  The one that I predict will score high in 2022 will be Meituan.  Meituan is strong in domestic hotel bookings from lower tier cities in 2018 already (beats Ctrip for a few months to put this into perspective) and I am always waiting on its international hotel distribution expansion plan.  Just recently, Meituan annouced it will increase its overseas hotels portfolio by working with SiteMinder.  This will put Meituan on the score card in 2022.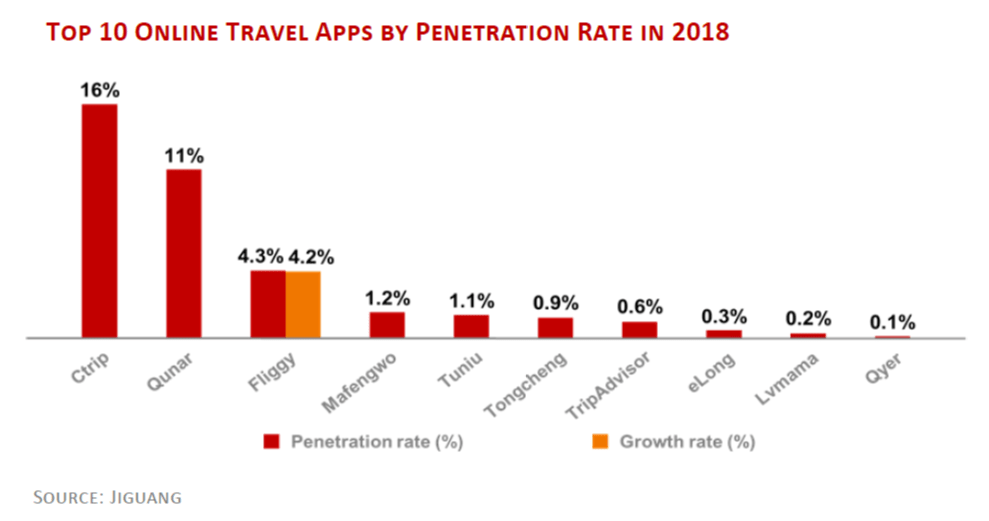 Year 2022 will arrive in no-time.  How close are my predictions?  Can't wait to see.  But I hope this serves at least as a piece of good reference for overseas hoteliers to get prepared for the Chinese Outbound market in the near future.
Closing comments by Professor Arlt Wolfgang @ COTRI
Only 10% of citizens of the People's Republic of China have a passport enabling them to travel internationally. There may be another 10% who visiting at least once in the last twenty years Hong Kong SAR or Macau SAR, for which no passport is needed. But still it is obvious that the vast majority of Chinese are still waiting to join the club of global travelers. It has become much easier to leave China: Visa regulations are simplified or even totally abolished, many 2nd and 3rd tier airports in China offer international flights, the amount of information about different destinations is growing, and electronic gadgets are helping to overcome language barriers.
Most important however is the fact that the more experienced Chinese leisure travelers are now able based on experience to know what they want and prefer. This is true with regard to the type accommodation they feel most comfortable in, what services they demand and how they want to encounter and enjoy the local culture and contacts with the local population. In 2022 we will probably see a market split in three parts of equal size: the traditional package group tours for those proudly holding up their brand-new passport, the customized group tours for small groups of friends, family or colleagues, who know what they want but are too busy to organise the trip themselves, and the FIT travelers, who are confident to be able to experience the perfect trip without the help of tour operators, but will still be happy to be offered concierge services.
Indeed, 2022 will arrive faster that you can say "Huanying", and if the heaven's don't come crashing down, about 225 million border-crossing from Mainland China will be responsible for 15% of all international travel in that year.
Tags: China Outbound Tourism; China Tourism Trends; China Tourism Trends Prediction; 2022 China Tourism; China Tourism Forecast; China Marketing Strategy
Compass Edge is a company offering online solutions to independent hotels. It is a niche service provider offering cost-effective branding solutions for overseas hotels to establish an online presence for the booming Chinese FIT market. It can also provide customers with an Internet Booking Engine, meta-search integration, GDS distribution and Channel Manager in its portfolio of solutions.
This article was written by Anita Chan, CEO of Compass Edge. Anita has extensive travel industry experience, and has worked all over the world with leading companies such as Four Seasons Hotels and Delta Hotels, as well as in corporate offices and technology service providers. Before joining Compass Edge, Anita worked as Regional Director for a leading OTA in Asia, as Global VP for a leading digital agency, and as VP Asia Pacific for Small Luxury Hotels of the World.