Social Media Marketing in China for Hotels with No Budget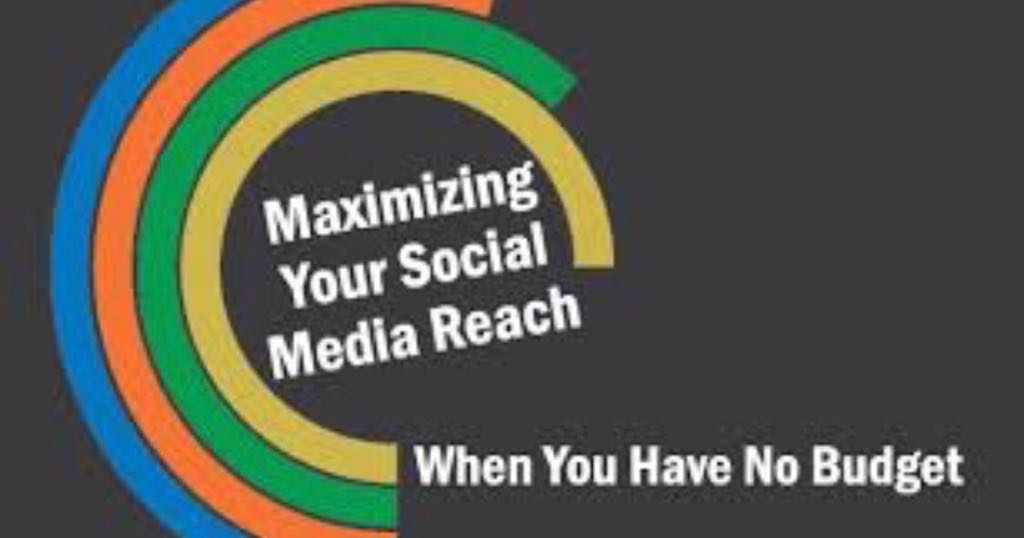 In a recent article "Budgeting for Digital Marketing in China, Explained" published on Jing Daily, it explained how most brands entering China have underestimated the cost and overestimated the return. As quoted in the article, in terms of launching a social media campaign, even a very small brand has to spend at least 15,000 USD. One campaign.   So no matter how the western world perceives China is cheap to do anything, reality is China is a much more competitive and expensive market as compared to US & Europe. Unfortunately, most overseas independent hotels do not have the luxury of a huge budget (or just a reasonable budget) for the China market. However, Chinese outbound market is an important market not to ignore.
Of course we all know paid is replacing organic social and just basic content marketing to inspire Chinese travelers just does not cut it any more. After you have a localised Chinese website, you have the Weibo account and WeChat store-front presence, what can hotels with no more marketing budget do? Even a small boutique shop on the street is using giveaways on WeChat to get some online presence. So if you have a few free room nights to spare, below are five (5) suggestions.
1. Guest Blogging
By now, you probably hear how influencers (KOL) marketing works in China but you may also be aware of the high cost like USD50,000 per post, etc. However, be cautious when "someone" knocks on your door and requests free nights in exchange of a blog post. I am not generalizing but unless you have done your homework to understand the background of the bloggers and evaluate whether it is a natural fit for your brand, it is better not to waste your limited budget on someone you don't know. It is a known practice that many bloggers just buy fake followers to make their fan base looks big.
But don't get me wrong. Guest blogging as in word of the mouth content marketing works! And it works very well! The key is to work with guest bloggers you can trust. If you have the relationship, if you are lucky, good niche influencers can write a great article for you with just free night stays. We have seen great results in this area.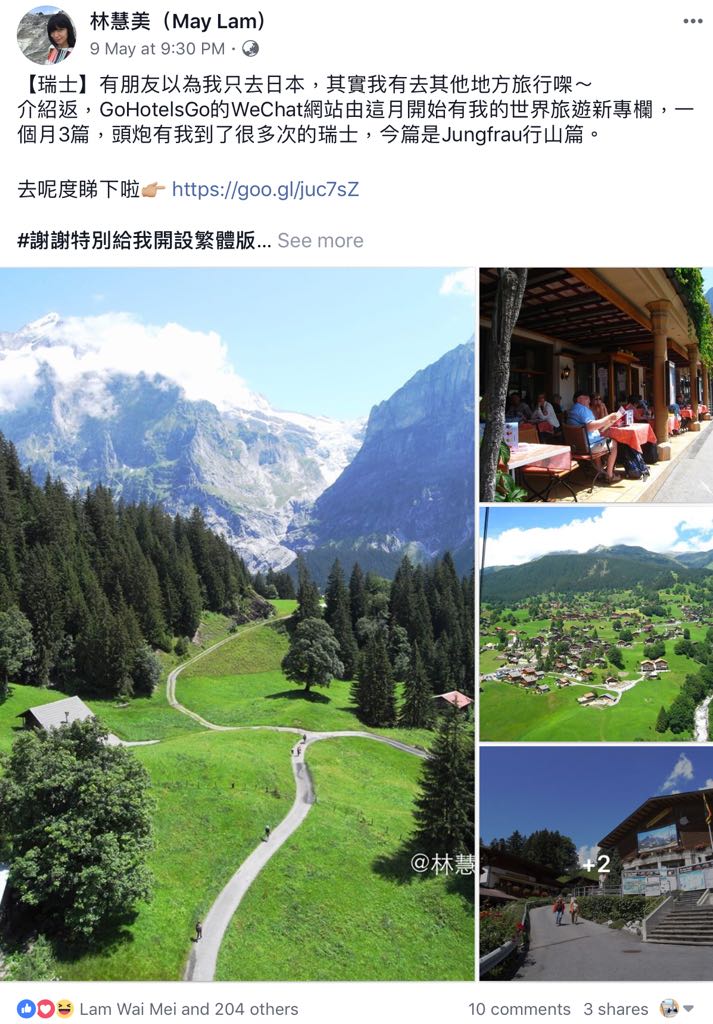 2. Incentivized users to share your social account
If you dive in the China online world, you may be surprised to find how crowded this space is for brands, even well-known ones. Without any "incentive", it is very difficult to attract Chinese to share or follow your social account. On a positive side, if you attract the right people, with a small incentive like a free night stay in a lucky draw campaign, you can get good reposts (shares) and possibly good followers. This is something that no matter how good your organic posts are still cannot achieved.
3. Exploit "new" social media platforms
Back in 2011 when WeChat was launched, or maybe still in 2013, if you were working on the WeChat channel at that time, you will get such good exposure at minimal cost. Now, WeChat and Weibo as established platforms are getting outrageous expensive to do any marketing to see quick impact.
Hence, our strategy is to be early adopters of enhanced features released by WeChat (such as Mini Programs, Top Stories, Search, Original Author, Short Videos, etc.) and exploit "new" social media platforms. Below a few examples that we experiment ourselves. Some apps are not that new but not widely used by travel / hotel brands yet.
a. 抖音 Douyin (Tik Tok) : Launched in September 2016 by Bytedance (also owns Toutiao) and skyrocketed in popularity among Gen Z consumers in China. It is a short video platform. According to research firm Jiguang, 14% of China's smartphone users have downloaded the Douyin app on their gadgets.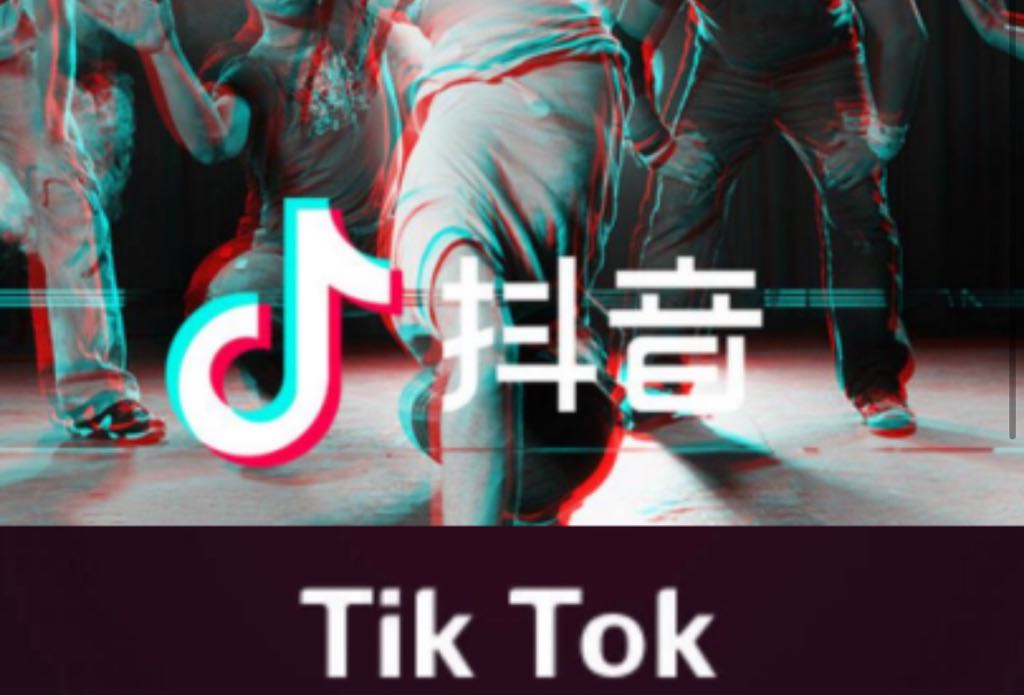 b. 一直播 (Yizhibo) : Launched in May 2016. A live streaming platform with partnership with Sina Weibo. In 2017, the app ranked #1 in user acquisition among competing platforms. Yizhibo is a key branding tool for Destination Marketing Organizations (DMOs).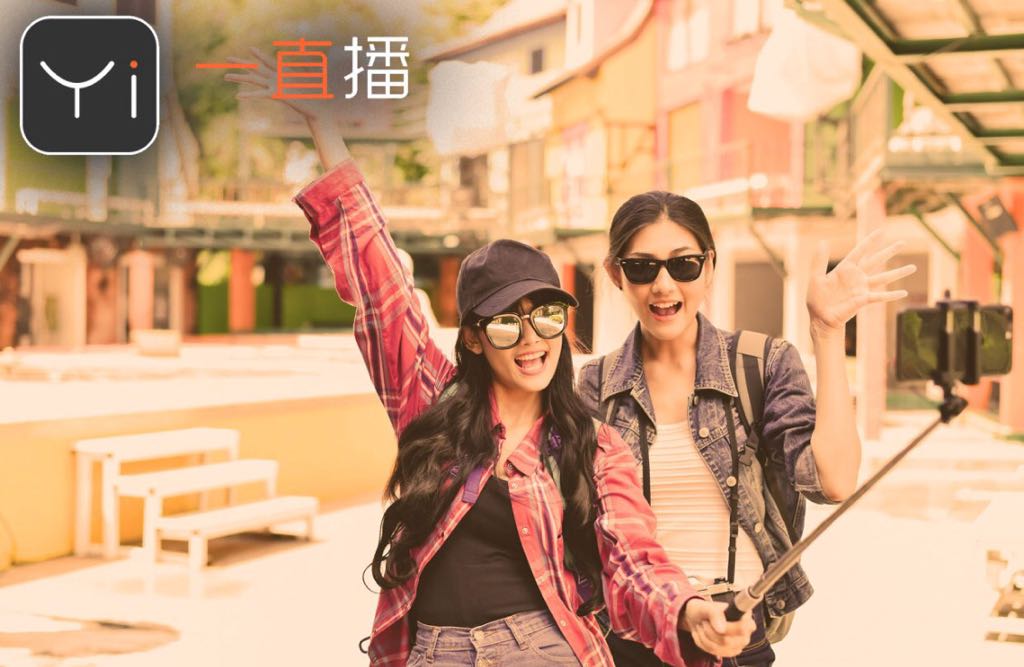 c. 小红书 (Xiaohongshu) : Lifestyle and community platform launched in 2013. Just completed its Alibaba-led Series D investment worth US$300 million in June 2018 and back on spotlight. Mostly for fashion and cosmetics industries, but also has a TRAVEL section. We use it for UGC (user-generated content) and articles publishing.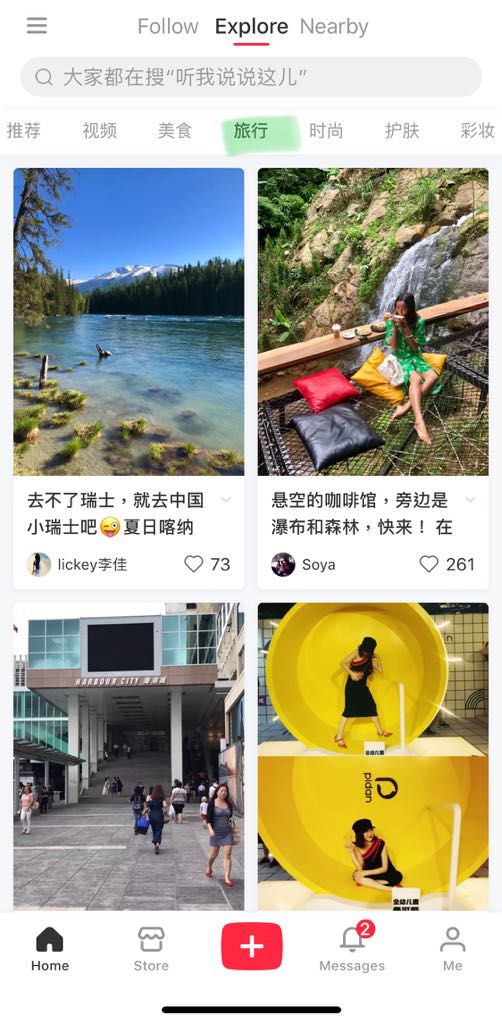 d. 知乎 (Zhihu) : Described to me as Quora by our MD in Wuhan China, Zhihu is a Chinese question-and-answer socialised website with community of users launched in 2011. Now with FIT or customised travel and self-drive travel growing, there are lots of questions about local attractions and this gives an opportunity to "speak" to the real travelers interested in your destination on this platform.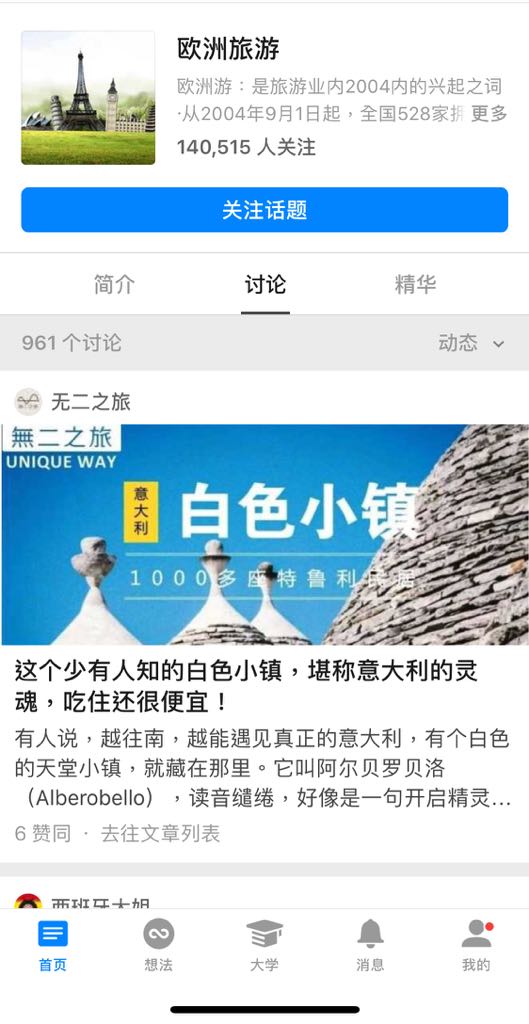 e. 头条 (Toutiao) : China's most popular news aggregator launched in 2012. With over 120 million daily active users (as of September 2017), Toutiao generates tailored feed list of content for each user. However, Toutiao does not have original writers. It uses AI technology to organise daily news. Hence, it is still important to publish news and articles regularly on social media giants of China for news to be picked up by Toutiao.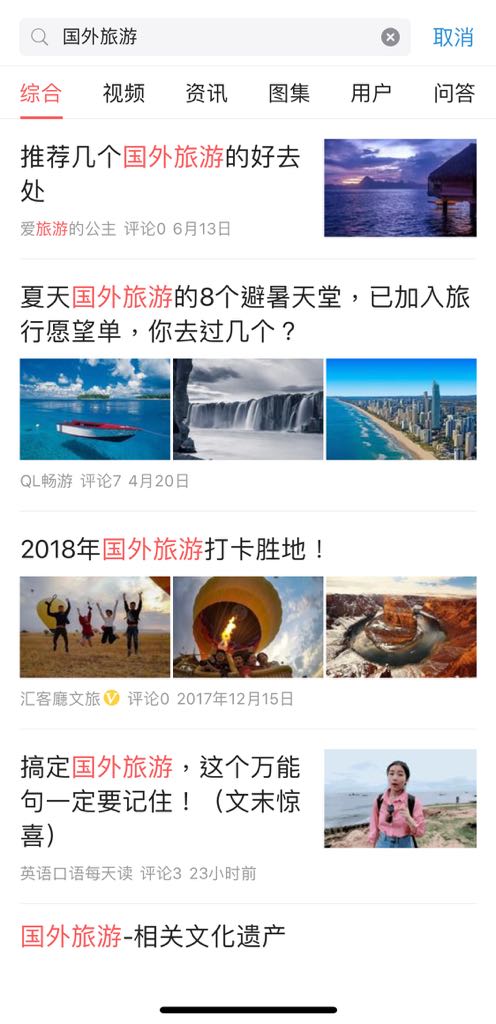 Sure there are risks exploiting new platforms and features. For example, big China companies can change their strategies overnight. They may retire a product or change the key features without notice after you invested tons of efforts and resources; or worse, with some initial good results. Nonetheless, this is the risk but huge opportunity for hotels with no budget.
4. Partnership with complimentary businesses locally
One overseas hotel can only do so much especially with no budget. But Chinese FITs are interested more than just your hotel. They are interested in local restaurants close-by, famous fine-dining venues, activities they can do, transportation arrangements and best if any unique experiences they can brag about.   And you may be surprised that through you working this out, many of these local businesses may be doing things for the China online market already. You can offer partnership with these businesses with reciprocal content exchange on China online social media to enrich all of your offerings. Even if they are not China online ready yet, they must be happy to work with you to tap into the China market.
5. LN Hotel Alliance
"Loyalty is the name of the game for the future." This is a line I highlighted in my speech during the founding ceremony of LN Hotel Alliance. As a co-founder of the alliance, I truly believe this is what overseas independent hotels need to gain "free" exposure for the China market. Leaning on China household brands like China Southern Airline, Ling Nan Hospitality and GZL (广之旅) Travel Services with targeted 46M+ loyalty members and leveraging on their social media presences, this is what even big budget cannot achieve.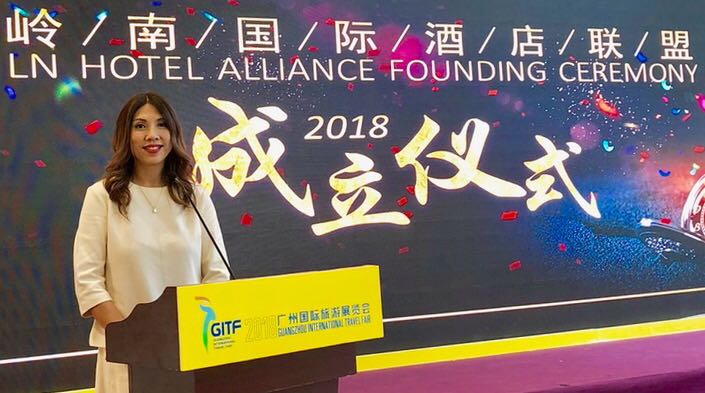 There is definitely no free lunch. We do know it is extremely difficult if hotels do not have marketing budget after establishing basic online presence in China. But with a few free room stays as giveaways and use them wisely on the suggestions above, you will be ahead of your competitors who sit there and do nothing.
Tags: Social Media Marketing; Chinese Social Media Posting; Hotels with No Budget; New China Social Platforms; LN Hotel Alliance
Compass Edge is a company offering online solutions to independent hotels. It is a niche service provider offering cost-effective branding solutions for overseas hotels to establish an online presence for the booming Chinese FIT market. It can also provide customers with an Internet Booking Engine, meta-search integration, GDS distribution and Channel Manager in its portfolio of solutions.
This article was written by Anita Chan, CEO of Compass Edge. Anita has extensive travel industry experience, and has worked all over the world with leading companies such as Four Seasons Hotels and Delta Hotels, as well as in corporate offices and technology service providers. Before joining Compass Edge, Anita worked as Regional Director for a leading OTA in Asia, as Global VP for a leading digital agency, and as VP Asia Pacific for Small Luxury Hotels of the World.