Welcome New Hotels in August, 2018!
GO CHINA Hotels
Siglo Suites @Gramercy – New client with us. 3* apartment opened in 2013 and renovated 2015 with 54 apartments. Located in downtown, within 2 km of A Venue Mall and Ayala Center. Century City and Makati Museum are also within 10 minutes. Aparthotel features 2 indoor pools, a fitness center and self-parking.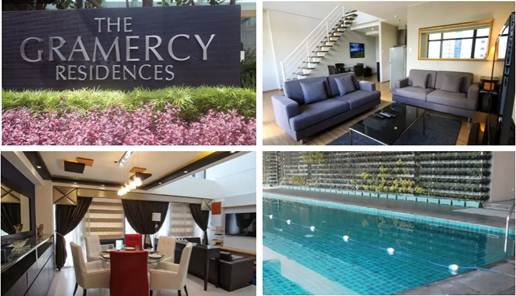 Eurotel Baguio Hotel – 3*smoke free hotel opened in 2010 with 74 guest rooms.  New client with us. Located in the heart of Baguio, this hotel is within a 15-minute walk of Burnham Park, Saint Louis Filigree Shop, and Baguio Cathedral and Baguio Mountain Province Museum.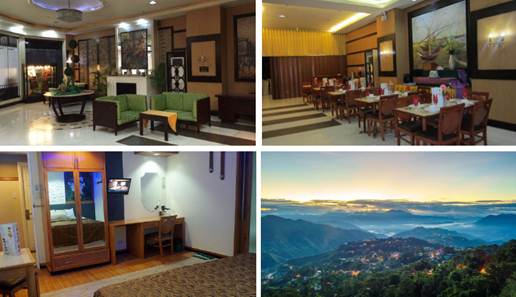 Eurotel Angeles Hotel – new hotel with us. 3* Mabalacat City hotel in Balibago, Philippines. Opened in 2013 with 96 guest rooms.  This hotel is within a 5-minute walk of Bayanihan Park and Salakot Arch. Clark Freeport Zone and Walking Street are also within 10 minutes.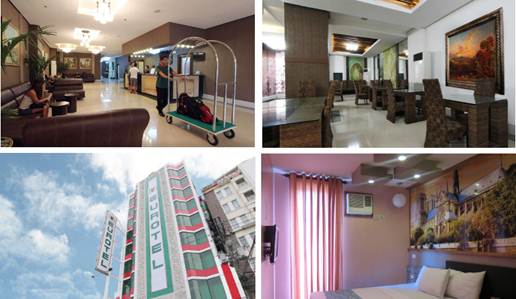 Hotel Icon – Timog – new client with us. 3*hotel with 94 guest rooms, located within 3 km of Fisher Mall, Robinsons Magnolia and St. Luke's Medical Center. Smart Araneta Coliseum is 3 km away. GMA-Kamuning Station is 14 minutes by walk and Quezon Avenue Station is 15 minutes.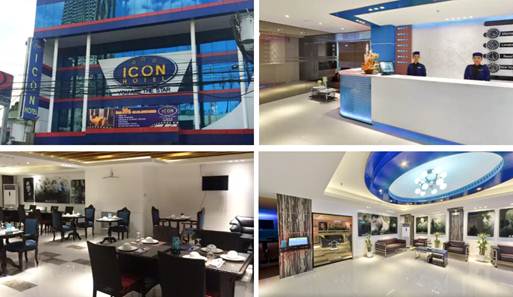 Zeavola Resort Phi Phi Island – 5* luxury beachfront resort with 52 guest rooms, new client with us. A member of Small Luxury Hotel, a luxury resort with an air of rustic romance, located on the tranquil white sand Laem Tong Beach. The barefoot luxury experience at our Phi Phi Island hotel allows you to unplug and reconnect with yourself amidst spectacular tropical beauty.  Fabulous review score of 8.8 on Booking.com.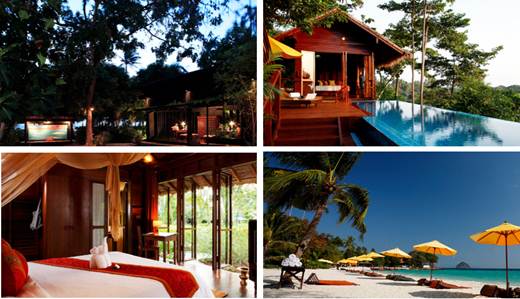 GDS Hotels
Grande Centre Point Pattaya – A new hotel from our existing client, Grande Centre Point Hotels Group. Hotel is destined to become a graceful new landmark of Pattaya when it opens in October 2018 in the liveliest North Pattaya district at a prime location with direct access to Terminal 21 Pattaya Shopping Mall.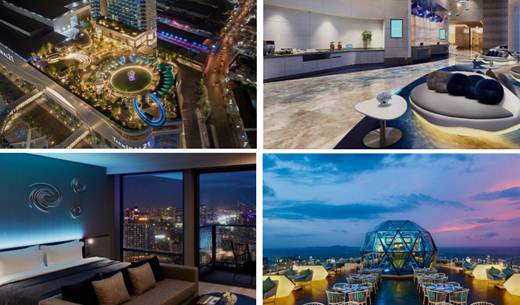 Welcome New Hotels in July, 2018!
GO CHINA Hotels
The Legend Palawan Hotel – New client with us. A 3*hotel with 93 guest rooms, lets you discover all the natural wonders of Puerto Princesa City in Palawan, Philippines. features a tranquil getaway just a 5-minute drive from Puerto Princesa Airport and a 10-minute drive from Robinsons Mall. Good review score of 8.1 on Booking.com.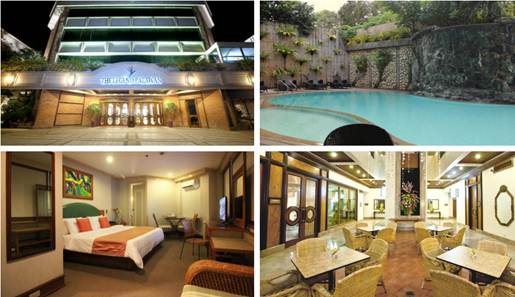 Hotel Nikko Bali Benoa Beach (formerly Grand Aston Bali Beach Resort) – 5* beachfront hotel, new client with us.  Opened 1997 & renovated 2013 with 187 guest rooms. Set amid expansive tropical greenery in the enclave of Tanjung Benoa, Hotel is designed for pleasure, where services reign supreme and Balinese-style architecture of its elegant rooms and suites harmonize with nature. Very Good review score of 8.6 on Booking.com.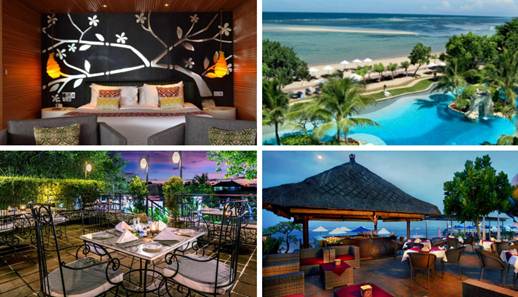 Royal Ambarrukmo Yogyakarta – 5* hotel opened 2011 with 247 guest rooms, new Compass Edge client.  What once served as the Yogyakarta Royal palace and gardens stand today as one of the city's finest 5-star luxury hotels. A prestigious sanctuary for the discerning business and holiday traveller, the award-winning hotel offers a gateway to a grander era with architecture, charm and charisma befitting its regal heritage.  Wonderful review score of 9 on Booking.com.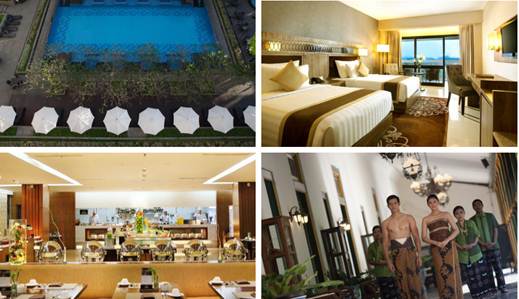 Fusion Resort Cam Ranhs – new resort with us.  5* resort with 72 guest rooms opened 2015. Boasting a private beach area, Fusion Resort Cam Ranh offers tranquil and comfortable accommodations. Guests at Fusion Resort Cam Ranh can indulge in complimentary spa treatments, all-day breakfast and shuttle bus service from/to Nha Trang City.  Complimentary classes of Yoga, Tai Chi and meditation are available. Excellent review score at 8.8 on Booking.com.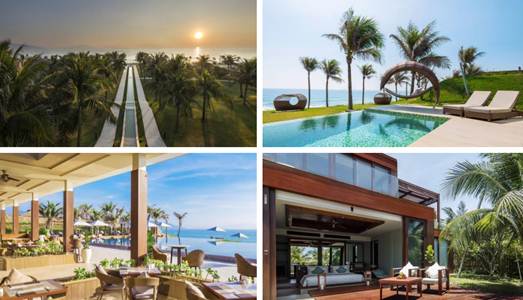 Amata Hotel Group – The 1st Myanmar Go China Hotel Group.  "Amata" means paradise in a sand script (Pali language). The Group operates in the boutique, premium, mid-market and value segments of the hospitality market.
Amata Resort & Spa Ngapali Beach– 4* beachfront resort with 90 guest rooms, opened 2004 and  & renovated 2012. Your Exclusive Ngapali Beach Resort in Myanmar.   Resort stretches along the beautiful shoreline of Ngapali, which is a very pleasant beach resort natural and unspoilt – a place for peace and tranquillity.  Excellent review score at 8.7 on booking.com
Amata Garden Resort Bagan– 4* resort with 90 guest rooms opened 2017.  A haven of peace and tranquility, resort offers easy access to the famous Bagan temples and more. Tucked snugly amidst 6.9 acres of beautifully landscaped gardens, all rooms are equipped with a balcony with a garden view.  Very good review score at 8.3 on booking.com
Amata Garden Resort Inle Lake– 4* resort with opened 2012 with 60 guest rooms. Offering a spa and wellness centre and a restaurant, Amata Garden Resort, Inle Lake is located in Nyaung Shwe. It is a 10-minute boat ride from Paung Daw Oo Pagoda and a 1-hour boat ride from Nyaung Shwe Jetty.  Super review score at 9 on booking.com
GDS Hotels
Yee Choi Hotel Huangshan China – New 4* hotel with us, opened in 2017 with 70 guest rooms. Huangshan Yee Choi Hotel is located in Huangshan Scenic Area, 1.5 km from Huangshan South Gate and Heavenly Capital Peak. Guests can enjoy meals at the on-site restaurant.